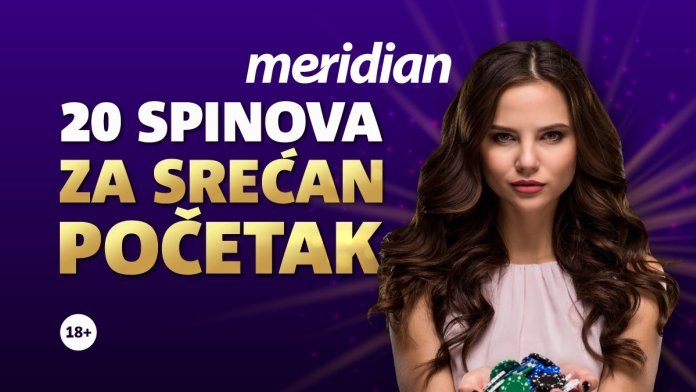 Nikad lakše do poklona! Meridianbet je odlučio da sve nove igrače počasti sa čak 20 spinova na kazino igri Nuwa i to bez ikakvih uslova!
Potrebno je samo da se registrujete na OVOM LINKU i to je sve. U roku od 24 časa, od trenutka kada registracija bude prihvaćena, 20 spinova dobrodošlice su vaši, o čemu ćete biti obavešteni notifikacijom.
Nije neophodno da Novi Igrač deponuje sredstva na svoj račun kako bi dobio besplatne spinove.
Dobitak ostvaren odigravanjem besplatnih spinova odmah prelazi na igračev keš račun i raspoloživ je za podizanje ili odigravanje kompletne ponude sa sajta.