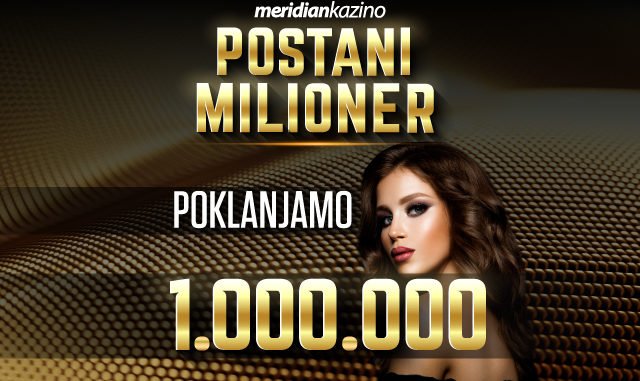 Ne propustite priliku da se od 19. do 28. jula uključite u desetodnevno takmičenje koje vodi do milion dinara!
Pred vama je 10 dana i 10 prilika za vrhunsku zaradu koju ćete sigurno dugo pamtiti!
Sve što je potrebno za učestvovanje je korisnički nalog, a ukoliko ga nemate, imamo super vest! Svim novoregistrovanim igračima Meridiana trenutkom registracije stiže POKLON BONUS 100 besplatnih spinova!
To je pravi način da se započne savršeno kazino iskustvo, koje se nastavlja MILIONSKIM TURNIROM!
Igraju se samo najbolje igre provajdera Pragmatic Play, bogate besplatnim spinovima, množiocima, respinovima.. sve za vrhunsku zabavu i fantastične bonuse!
Dakle, uživate u sjajnim igrama, sakupljate bonuse i na sve to imate šansu da osvojite jedan deo milionskog nagradnog fonda!
Princip sakupljanja bodova u turniru je sledeći: kada se uključite u turnir, bodove sakupljate iz spina u spin, a po pravilu: odigrani spin od minimalno 15 dinara = 1 poen.
I to je sve! Posetite mesto najboljih bonusa, jer se tamo nalazi vaša karta do neverovatno dobre zarade!